Frozen Concoction Ideas for Your Next Party
It's a lot of fun to throw a party for your family and friends. Everyone comes together to have a great time, and as party host you get the exciting chance to try some new frozen concoction recipes.
Shake things up at your next party and expand your usual frozen concoction menu by trying out one of these great recipes with your Frozen Concoction Maker®!
Frozen Peach Margarita
Nothing can beat a classic margarita, but why not impress your party guests with a unique frozen peach margarita? Follow this recipe to get started:
4 1/2 ounces or 3 shots silver tequila
1 1/2 ounces peach schnapps
1 1/2 ounces fresh lime juice
1 tablespoons sugar
4 1/2 ounces peach nectar or juice
Ice
Start by filling the ice hopper of your Frozen Concoction Maker® up to the fill line. Next pour your tequila, juice, sugar and schnapps into the blender jar and it back in place. Choose settings and watch as your drink is mixed to perfection. Serve with fresh peach wedges in a margarita glass.
If you love this drink try slight alternatives to upgrade it. Try including chopped peaches in the actual drink or include a few scoops of peach ice cream for extra sweetness.
Icy Mint Medley
Mint is a refreshing and cool flavor that works perfectly in light, warm-weather tropical cocktails. And ice adds some extra chill to this drink. Try this icy mint concoction today:
3 ounces lemon juice
3 ounces club soda
3 ounces white rum
1 ounce simple syrup
Fresh mint
Ice
Fill the ice hopper of your Frozen Concoction Maker® up to the fill line. Choose settings and mix until you have a light, lemony concoction filled with real mint leaves. Serve in a tall glass with a sprig of mint and a straw.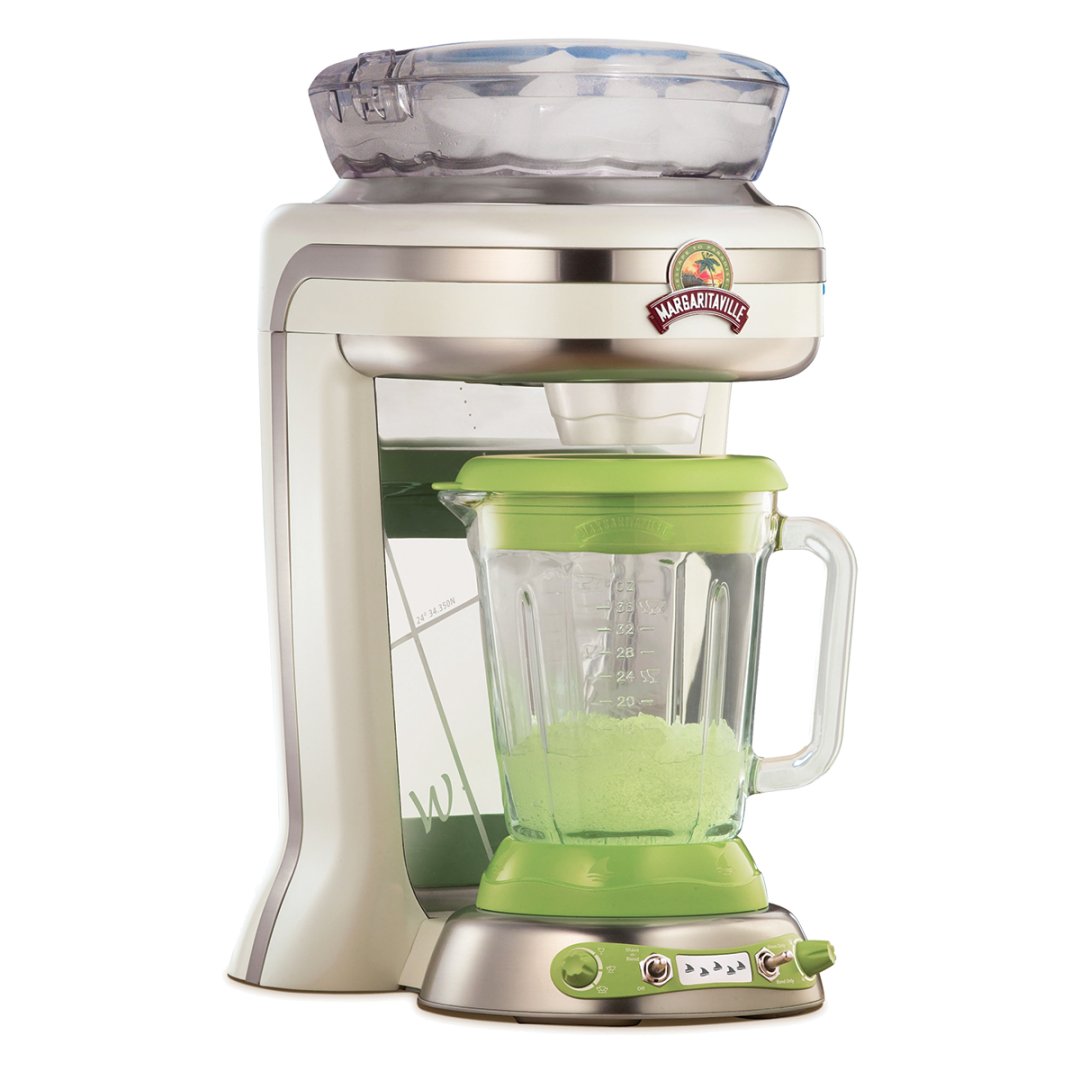 Ice Age Old Fashioned
The Old Fashioned is classic cocktail that has become more popular in the recent past for its unique blend of strength, simplicity and sweetness. Combine these ingredients for a superior frozen concoction:
4 1/2 ounces whiskey
1 tablespoon sugar
3 ounces club soda
3 dashes bitters
Splashes of fresh lime and orange juice
Ice
Oranges
Limes
Cherries
Fill the ice hopper and pour whiskey, sugar, soda water, juice and bitters into the Frozen Concoction Maker®. Hit the switch and while your drink is blended, cut orange and lime wedges for garnish. Pour the frozen concoction in an old fashioned glass and serve with orange, lime and cherries. It's where old-fashioned meets pure paradise!
Pineapple Mango Frozen Concoction
Refreshing, sweet and truly tropical, a pineapple mango cocktail is sure to be a crowd pleaser. But this fresh, frozen fruit concoction has two steps.
First, you need to cut and freeze ripe mango and pineapple. Chop these fruits into small chunks in freeze in a plastic bag over night. The next day, you can use this fruit in your Frozen Concoction Maker®.
Second, combine these ingredients along with ice in your Frozen Concoction Maker®:
1/2 cup frozen mango chunks
1/2 cup frozen pineapple chunks
4 1/2 ounces pineapple juice
1 ounces simple syrup
4 1/2 ounces white rum
(optional) 1 splash coconut rum
Let your Frozen Concoction Maker® mix your concoction into one delicious blend. Serve to friend in hurricane glasses with your choice of garnish.
The fresh tropical fruit in this concoction give your guests the true flavor of an island vacation at your party.
Please drink responsibly and follow all laws.