Tricks of the Trade: 6 Things All Amateur Bartenders Should Know
Just because your bar is located in your house doesn't mean you can't develop the skills of a master mixologist.
As an amateur bartender, you love making delicious cocktails for your family friends - and they love drinking them - but there's always space to improve your craft. If you're interested in raising the bar in your bartending game, check out these six tricks of the trade:
1. Equip Yourself With the Proper Tools
One easy way to enhance the quality of your cocktails is having the right bartending equipment. Stock your bar with a strainer, stirrer, jigger, bar spoon, mixing glass, muddler and different types of glassware. Bottle openers and corkscrews are additional essentials you should always have on hand. For delicious frozen drinks that will have your friends leaving you tips, always have a Margaritaville® Frozen Concoction Maker® at the ready. There's no better tool for creating frozen margaritas, piña coladas and an endless array of refreshing alcoholic treats.
2. Shake Things up With Egg White Cocktails
If you have an interest in classic cocktails, you've likely stumbled upon a few recipes that use egg whites as a key ingredient. When made correctly, these drinks can be frothy, light and refreshing, but when made incorrectly, they can settle into an unappetizing consistency. The secret to making a successful egg white cocktail? It's all in the shake. Be sure to diligently shake every egg white beverage you make for upward of a 10 seconds to achieve your desired result.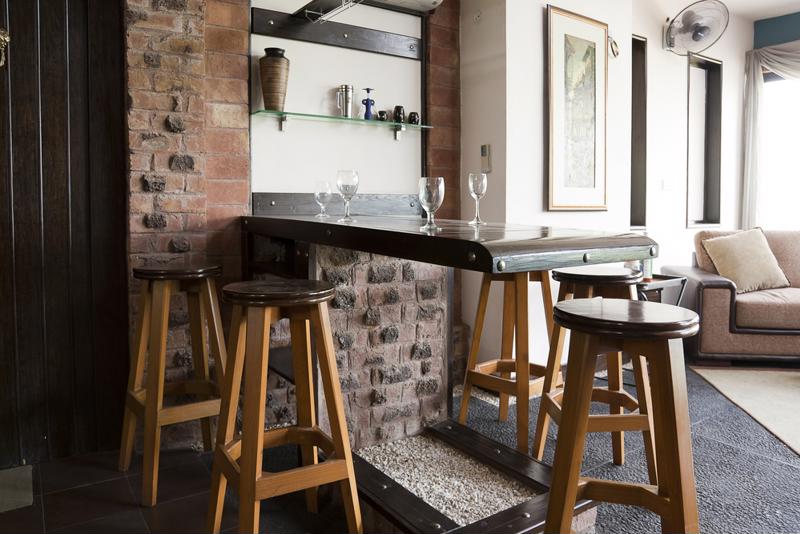 3. Study and Perfect a Menu of 10 Basic Cocktails
To refine your bartending skills - and really wow your friends and family - focus on perfecting a repertoire of 10 classic cocktails. By having a core selection at your fingertips, you can more easily improvise and embellish. Some popular drinks to consider are frozen margaritas, strawberry margaritas, piña coladas, daiquiris, martinis, manhattans, mint juleps, old fashioneds, white Russians, negronis, mimosas, bloody Marys, Long Island iced teas and whiskey sours. For two-ingredient drinks like gin and tonics or vodka sodas, practice perfecting your alcohol-to-mixer ratios. You may also want to hone your wine and beer pours if you're not familiar with industry-level techniques.
4. Stock Top-Shelf Bottles of the Alcohol You Drink
It might be tempting - especially if you've got an in-home bar or bar cart - to stock up on a wide variety of liquors, even those you don't usually drink. While doing this might make your bar setup look legitimate, it means you prioritize quantity over quality. Instead of stocking lots of mid- or low-range alcohols, invest in a few top-shelf bottles of your favorite spirits. If you and your friends are margarita lovers, for example, make sure you've got your favorite tequila behind the bar at all times, alongside your Margaritaville® Frozen Concoction Maker®.
5. Learn the Art of Muddling Herbs
Muddled herbs can add a lot to the flavor of your drinks. Not only are they great for infusing flavor into shaken and stirred cocktails, but they make delicious toppings for frozen concoctions as well. Muddling can be a delicate art, however, and under- or over-pulverizing your herbs can negatively affect your beverage's flavor. While you're muddling, remember that the point of doing so is to extract oil from the leaves you work with. Gently mash the herbs for just a few seconds or until they release a natural scent.
6. Use Fresh Fruit
Have you ever taken a sip of a fruity cocktail and been instantly transported to sunny tropical island? Chances are the bartender who crafted that vacation-in-a-glass used fresh fruit to create those vibrant flavors. When you're looking to really impress your guests, use fruit chunks, slices and juice that you make fresh in your own kitchen. Garden-fresh berries, watermelon and citrus are some of the best tools bartenders have at their disposal - use them to flavor and garnish all your favorite drinks.