5 Warm Winter Appetizers to Complement Your Frozen Concoctions
Start planning your get-together today. Call your friends up and invite them over. Break out some festive decorations and cover your walls. Get the frozen concoction maker prepped with ice and plenty of liquor to serve your guests all night long.
Once your get your drinks squared away, the next most important aspect of a great party is the food. Try one of these hot dishes for finger food, appetizers or snacks to serve at your party alongside an icy, frozen cocktail.
1. Scampi Bruschetta
This Margaritaville® brand classic is a perfect warm snack that won't leave you feeling too full. All you need is French bread, basil, shrimp, tomatoes, pepper, olive oil and any other vegetables you want to add for this toasty hors d'oeuvre.
2. Bacon Cheese Dip
Dips are a staple at any party, whether you're sitting around watching the game or just enjoying conversation with friends. This no-brainer dip is as warm and savory as it is easy to make. All you'll need is cheese, bacon, Worcestershire sauce, dry onion and sour cream, and your Crock-Pot® Slow Cooker will do the rest. Serve it with chips, pretzels or tasty veggies.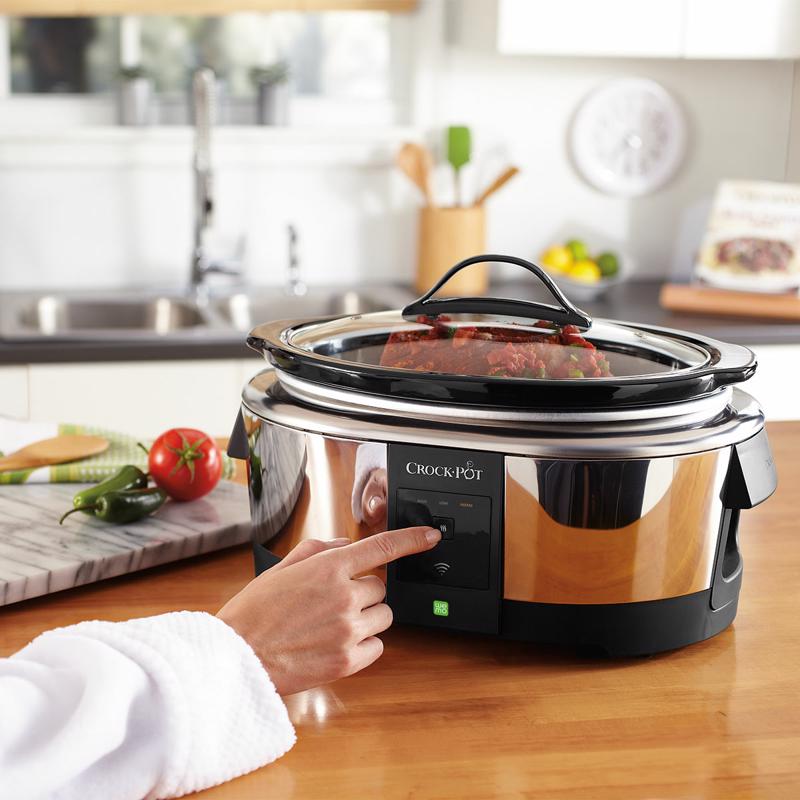 3. Bacon-Wrapped Apricots
People wrap everything in bacon nowadays, but apricots with a small sage leaf is a truly unique approach that your guests will love, Real Simple magazine explained. The saltiness of the bacon meshes perfectly with the sweet fruit.
Another bacon-wrapped option is a water chestnut, with a sprinkle of brown sugar and some soy sauce. While this recipe takes a bit longer to prepare, it adds a second layer of saltiness through the soy sauce - a great option if you're serving southeast Asian dishes.
4. Sweet potato wedges
Sweet potato fries and wedges are popular in restaurants across the U.S., but they're also very easy to serve in your own home. Just peel and cut your sweet potatoes into the desired shape, season with salt, pepper and olive oil, and cook until soft with crispy edges. Serve it with mustard for a tasty appetizer option that's very inexpensive.
5. Sliders
The best part of most burgers is the toppings. Give your guests a sundae-style slider bar where they can load up a small bun and burger with plenty of condiments and other goodies. Offer unique sauces and vegetables in addition to the classic lettuce, onion and tomato, so that people can enjoy a few different options with their tropical beverage.
Remember to enjoy your beverages responsibly and follow all drinking laws - and don't forget to look out for your fellow Parrotheads too.